Managed IT Services
Eliminate your company's


technology-based headaches.

With our highly affordable managed IT services, you will never have to
worry about the expense of repairing a network or workstation problem again.

Learn More
IT Security Services
Complete Security Solutions


for Your Business

Intelligent Automation Provides clients with today's most powerful
network and physical security solutions.

Learn More
Cloud Computing Services
The future of business


technology is here

Cloud computing presents solutions for any of your business'
problems; from e-mail, to communications, to a full-scaled hosted infrastructure.

Learn More
Your Trusted Managed IT Service (MID) Provider for Small and Medium Sized Businesses.
Intelligent Automation Is Your Managed IT Department
Intelligent Automation is your Technology Partner specializing in providing Computer IT Consulting, Managed Cyber Security, Support for the Internet of Things (IOT), and Network Managed Services to small and mid-size businesses. Intelligent Automation can help you take control of your technology and turn it into your company's most significant competitive advantage. Imagine how great your business could run with your IT and Infrastructure in check. Working with Intelligent Automation, you too can:
Increase Your Profitability.

Intelligent Automation provides a predictable cost model so there are no surprises with your monthly bill. Our team is here to support you 24/7X365 with our US-based staff. Our mission is simple. To deliver "IT Services The Way It's Supposed To Be!" removing your worry and freeing you up to do what you do best - running your business!
Business goals 100% aligned (You win/We win)

Easy-to-understand agreement

Backed by a Nationwide Support Team

The Internet of Things (IoT)
Intelligent Automation started as an Infrastructure Design Build company focused on building out Conference Rooms, Collaboration spaces and as the number of internet of things (IoT) devices used by small and medium businesses continues to grow, so does the need for effective cybersecurity measures to protect them. Our team plays a crucial role in protecting businesses IoT devices and networks.
Intelligent Automation, LLC offers a range of services to help businesses secure their IoT devices. Featured Services from Intelligent Automation
The future of small and medium business technology that will save you money and increase efficiency.
It's important to implement a data recovery solution as part of a concise business continuity plan.
Free Download
The 10 Benefits of Managed IT Services
About Intelligent Automation
Your Partner for Managed Services & IT Support

Intelligent Automation has been serving the Metro New York area since 2013, providing IT Support such as technical helpdesk support, computer support and consulting to small and medium-sized businesses. Our experience has allowed us to build and develop the infrastructure needed to keep our prices affordable and our clients up and running.
It's always been our goal to provide enterprise-level IT practices and solutions to the small business sector, with small business prices.
IT Services Done Differently
We're all in this together
We're in this business to help other small businesses grow and move forward. It's as simple as that.
We're driven by the philosophy that if we help local businesses solve their IT issues so they can become more profitable and successful, then we will inherently grow along with them. There is no catch, no gimmick, just experience and best practices that we've honed over the years to make our services work for YOUR business needs.


office locations
Working alongside clients on their most critical challenges.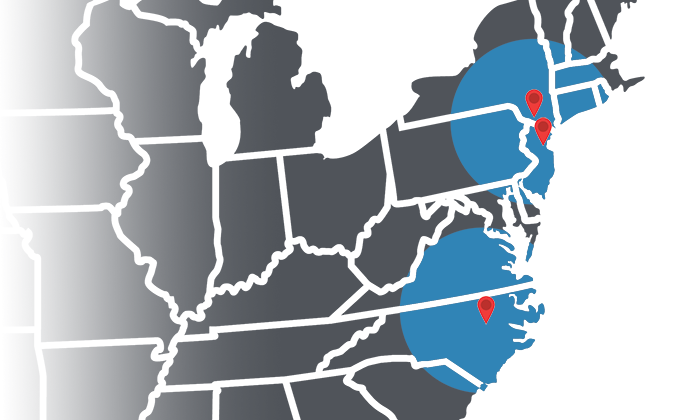 Contact Intelligent Automation
Start Resolving Your IT Issues Today!